Regular price
$9.95
Sale price
Unit price
per
The bright citrus tang and peppery bite of Lemon Pepper combined with your favorite Virginia Peanuts.
Sure, you love lemon pepper. Who doesn't?  That bright citrus taste, that spicy sharp tang. And while it's good on practically anything, from salads to sauces, from veggies to meat, we believe in our big ol' country hearts that it's the absolute, 100% very best on large, fresh and crunchy Virginia peanuts. Say what? That's right, it's a huge zesty, zingy, peanutty flavor burst in your oh-so grateful mouth. Belmont Lemon Pepper Virginia Peanuts. You're welcome.
Sorry, No Ingredients.
View full details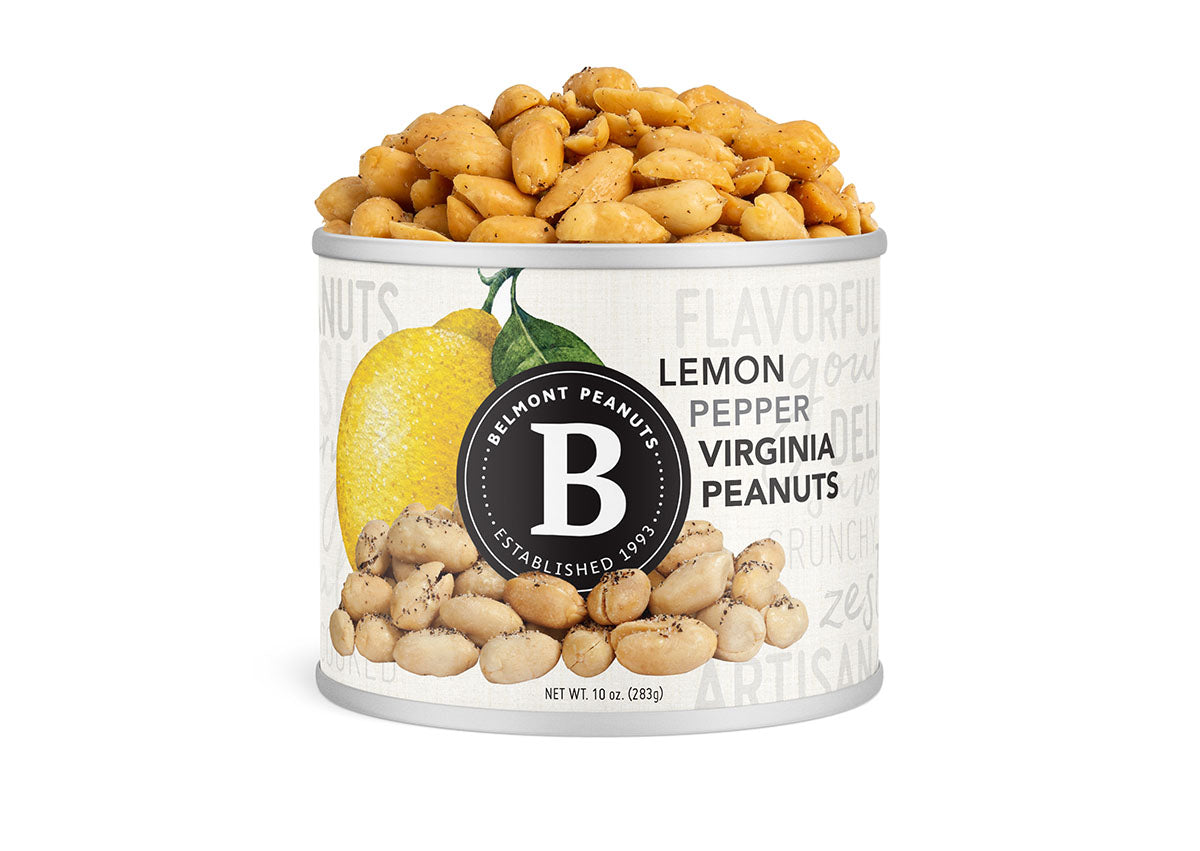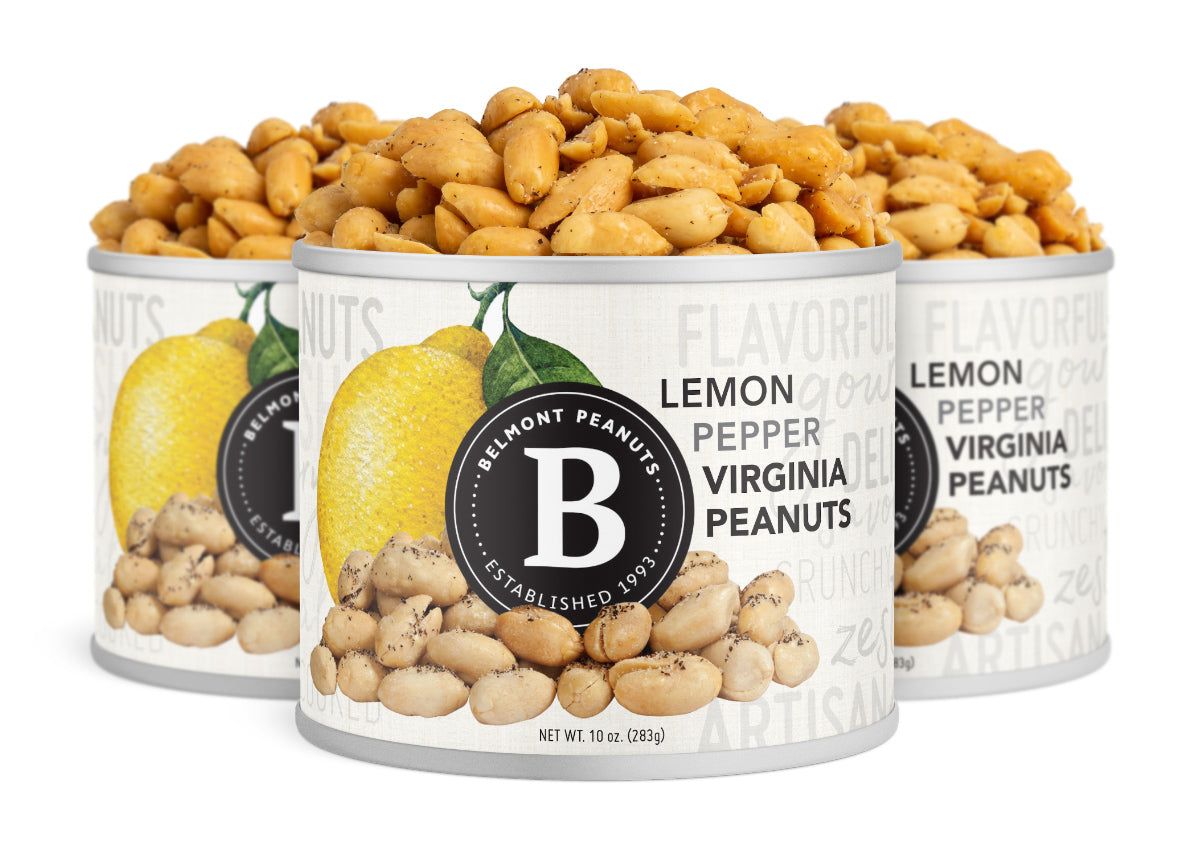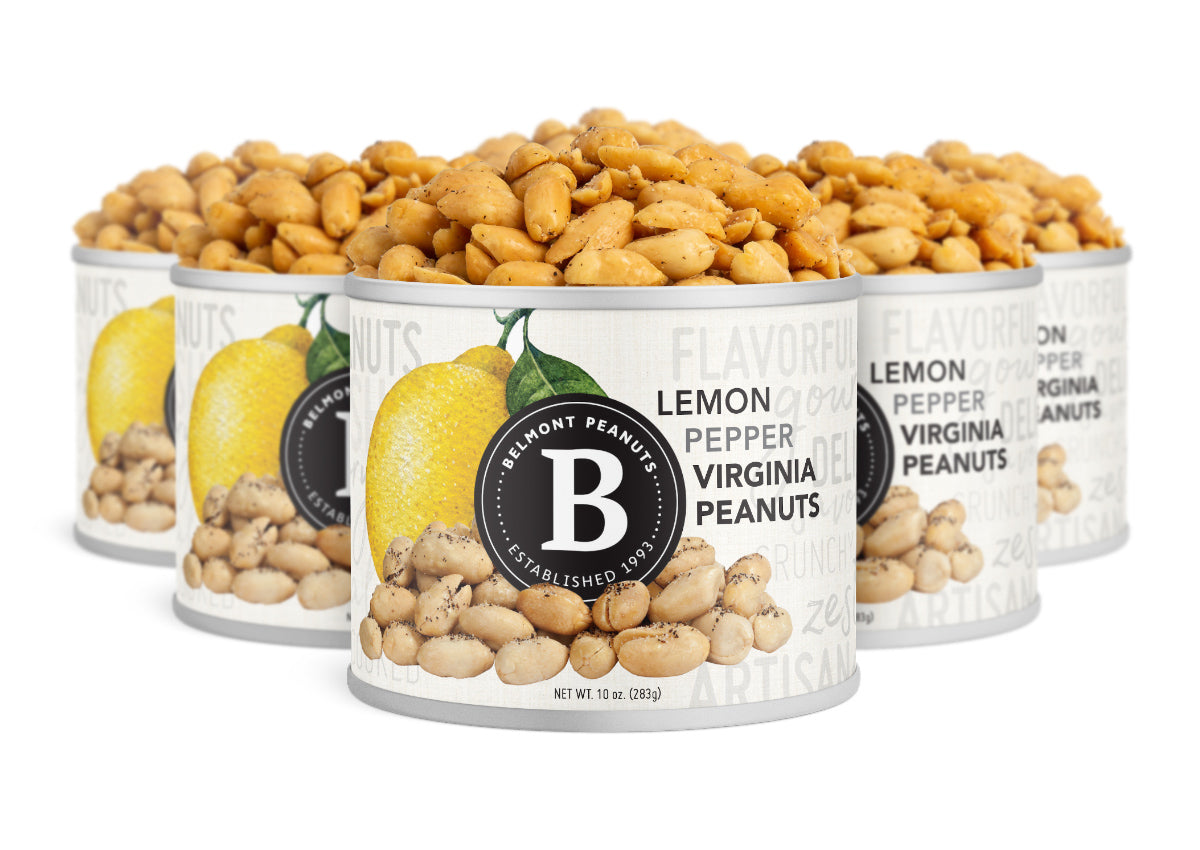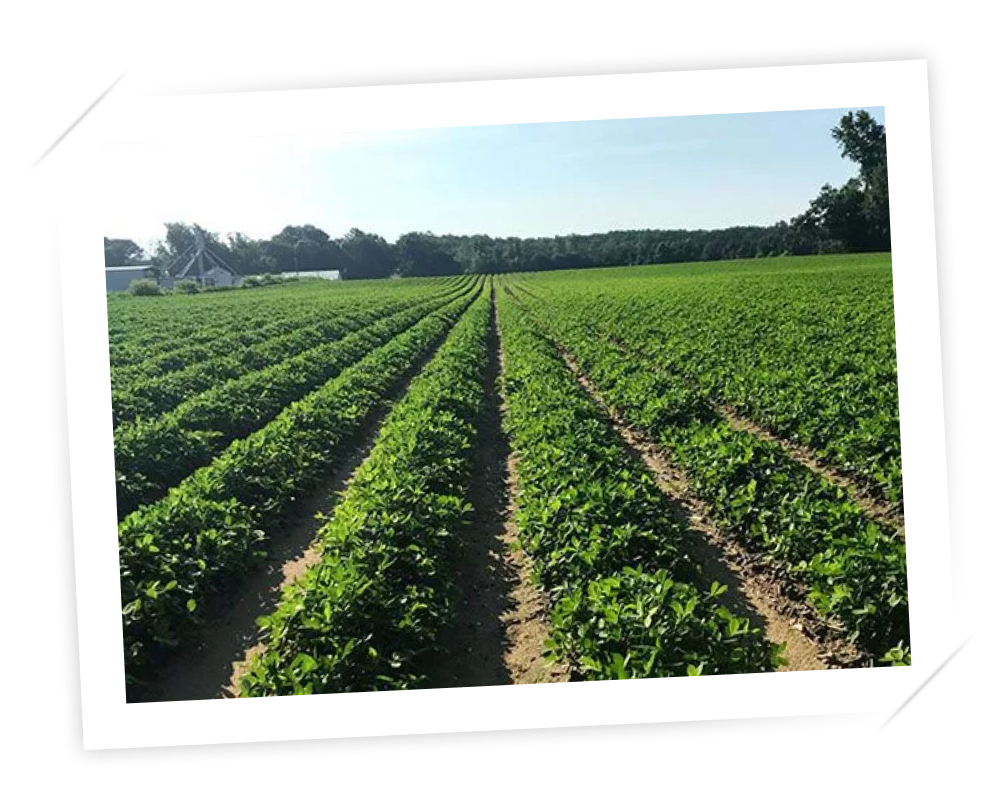 Shipped fresh from our farm to your doorstep for 30 years.
Belmont Peanuts are an everyday luxury for natural snack lovers who want exceptional taste, unrivaled variety, and a remarkably crisp and satisfying crunch. With blends of sweet, spicy, savory, and everything in between, the only thing harder than picking a favorite is resisting another handful.
While Belmont has become synonymous with peanuts, we offer a variety of irresistible nuts and nut mixes. Whether you're here for peanuts, cashews, or anything in between, every order is made with an old fashioned dedication to quality and shipped fresh from our family farm to your doorstep.
Learn More